Race to EVEREST.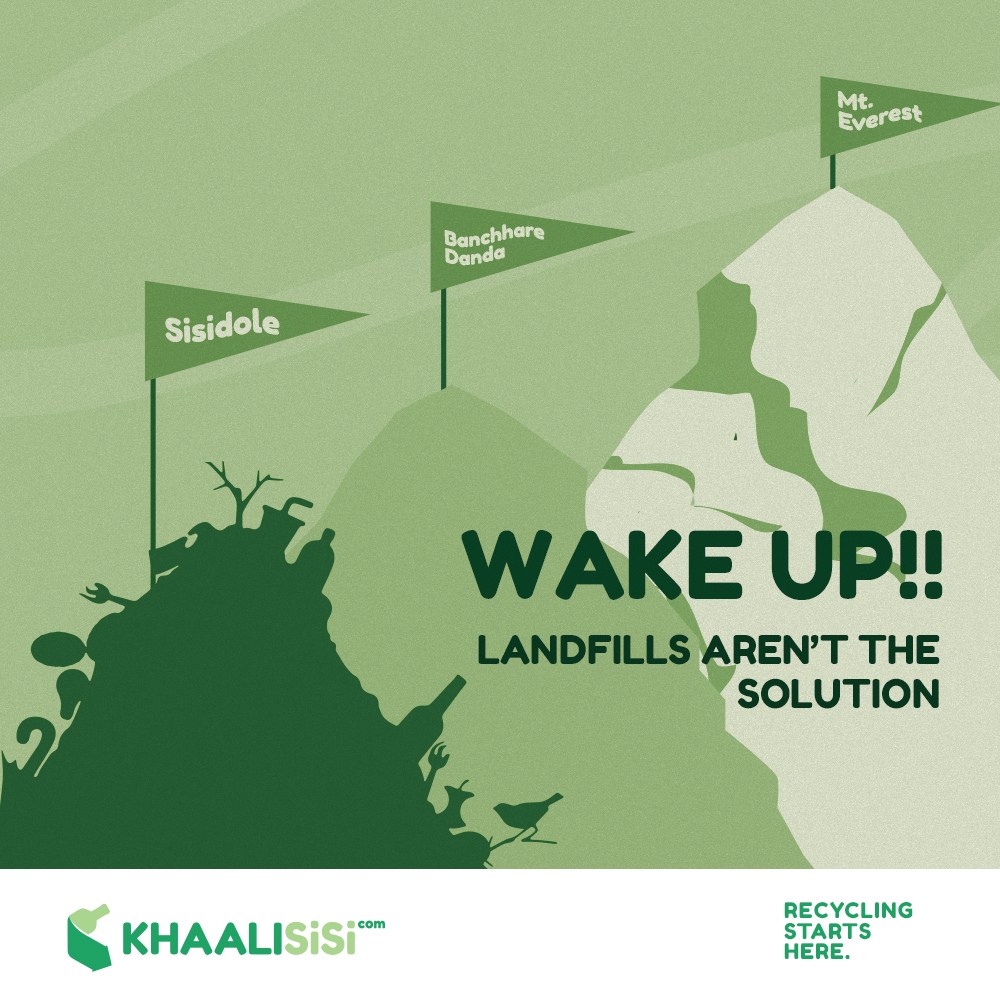 Sisidole? Filled. Banchere Danda? Soon to the filled. What's next? Mt. Everest? With the ever increasing culmination of waste, and the aftermath of recyclable materials ending up in landfills, this may very well be our future.  
Around 800,000 Kgs of solid waste from 20 municipalities of Kathmandu Valley are being disposed of EVERY DAY at Sisdol landfill site. This site has directly affected 1,200 households in Nuwakot and Dhading districts. This has of course led to the landfill running out of space, leading to the introduction of  Banchare Danda in Nuwakot as an alternative.
We live in a disposable society. It's easier to throw things out than fix them. Do the right thing before it's too late; recycle so we aren't forced to throw away our city, country and our pride, Mt. Everest.